Overview
Portable Power Bank
Have you ever been in an airport, in the car or at work and realized that your smartphone is about to run out of power? This common situation can be solved thanks to the Magnasonic Power Bank. Whether you need to charge your smartphone after a long call or you are out sightseeing and need access to a map on your tablet, this is the perfect travel companion for you.
Ultra High Capacity Battery
The large 5000mAh power capacity of the battery means that this power bank will charge your devices multiple times. That's a lot of reliable charging to keep up with your daily demand.
Premium Battery Quality & Full Speed Charge Technology
This external battery pack boasts the best technologies including cutting-edge circuitry and the same superior lithium-ion polymer battery cells found in Apple devices. Your battery is being charged at the maximum efficiency saving you hours of time. Have confidence in one of the safest, fastest, and most reliable battery packs on the market.
Rapidly Charge Two Devices Simultaneously
With its dual 5V/2.1A USB outputs, you can powerfully boost two separate devices at the same time. Recharge your tablet and camera, or be a friend and charge your buddy's smartphone as well. Enjoy the versatility of this power bank, which is compatible with smartphones, tablets, digital cameras, and headsets.
Smart Power Indicator
With its easy to see built-in LED power indicator, you will always know exactly how much mobile power to expect when you need it most. The LED indicator will also display the charging status so you know when it's fully revived. Ultimate Portability
Smaller than a deck of cards, its sleek compact design means you can keep it in your purse, backpack or even your back pocket. Never get caught with a bulky and awkward power bank again.
Specifications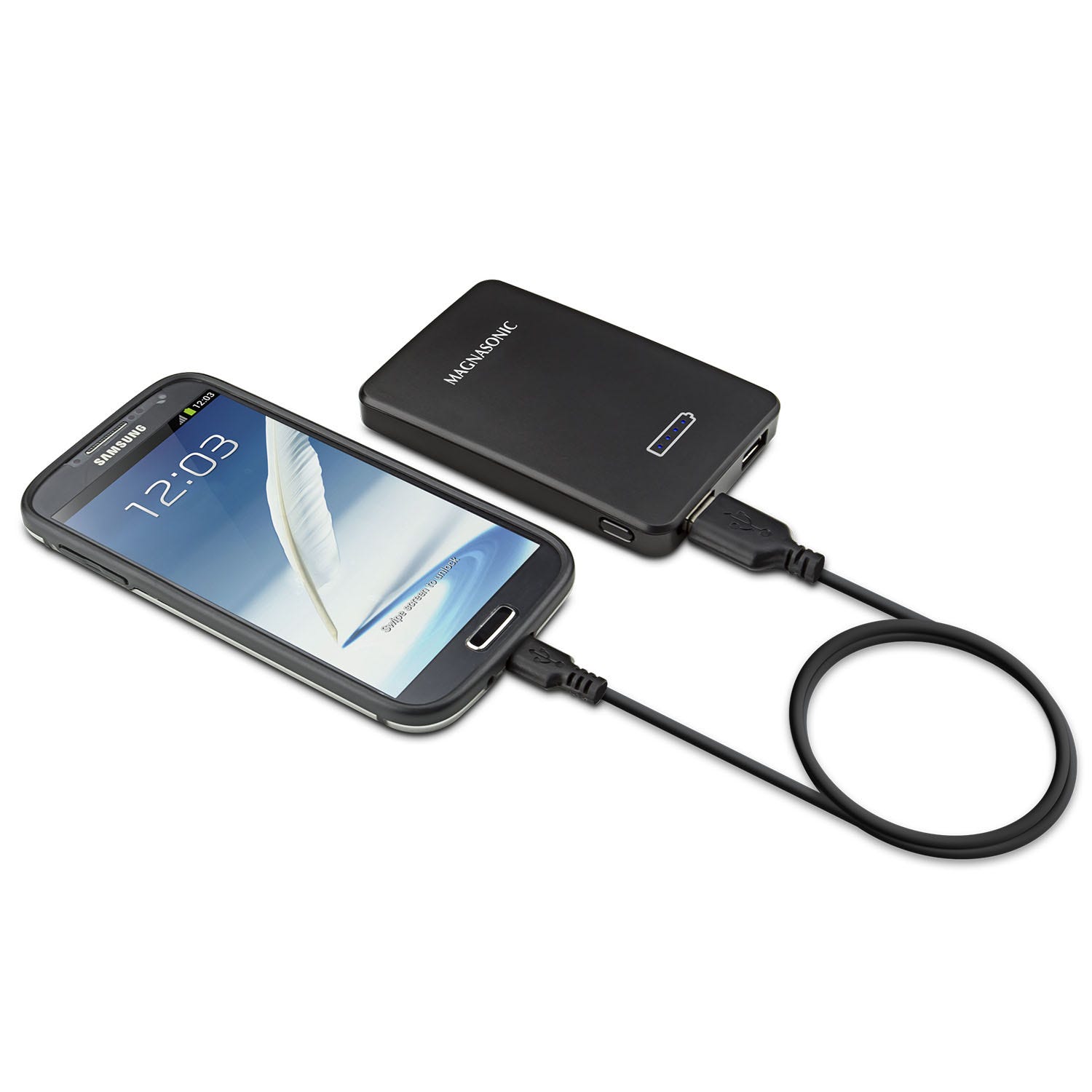 Power Capacity
5000mAh
Charging Cycles
500 (maximum capacity will decrease)
Cable Length
35 inches
Dimensions
10.1 x 6.2 x 1.4 cm
Weight
0.33 lbs
Manufacturer's SKU
PB51
Certifications
FCC, ICES, UL
UPC
061783261798
What's Included

Micro USB to USB Charging Cable (35 inch)
User's Manual
Lifetime Customer Support
1 Year Manufacturer Direct Warranty